I'm feeling in a giving mood, maybe because I know what these last days of winter represent. The days are still cold and grey, a small slice of sun is all we want, and hey, maybe a little sweet to ease our impatience for warm weather. 
I've got a cookie for that. My secret, never give away the recipe cookie recipe. 
I swore for years that I would not give it up to anyone because, hey, maybe Whole Foods would discover my cookie and want to package it by the millions. After all, it is pretty good. But, alas, in the cookie world, the competition is fierce and the fight lost its luster.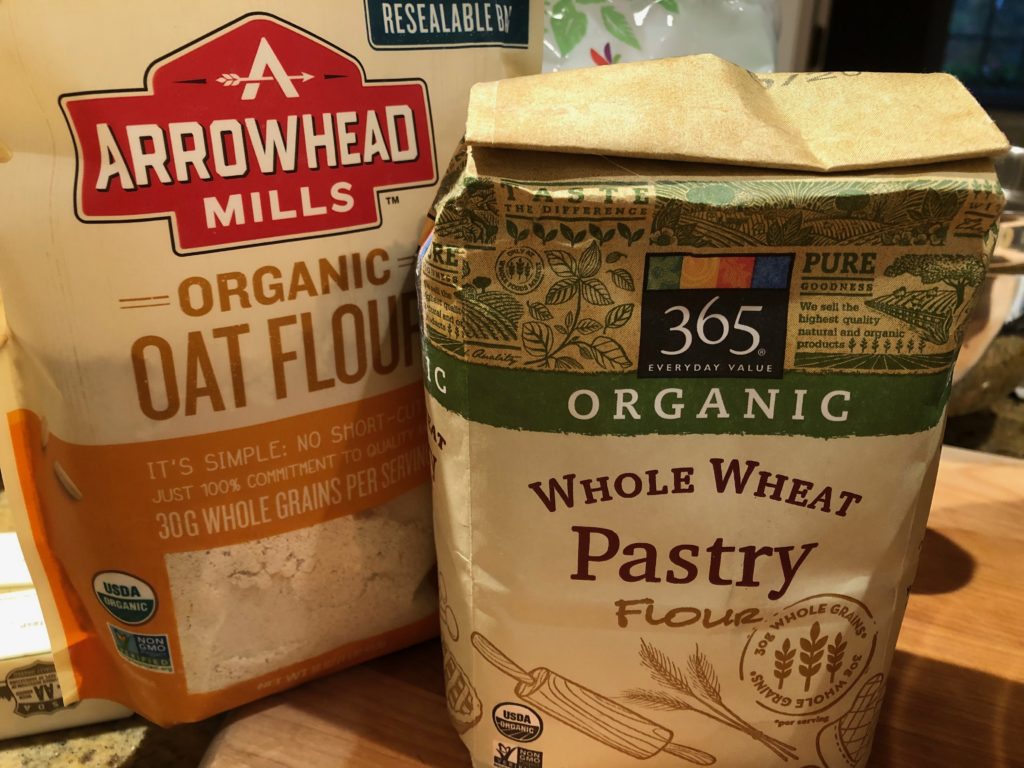 So I thought, why not give it away. Sharing is good karma after all.
Now, I am not advocating eating sugar all season to make it through, but is it okay to eat a nice warm, homemade cookie straight out of the oven? Absolutely, yes. 
Use all your senses when you eat a treat  – feel it, smell it, taste it, and most of all, enjoy it fully.
The ingredients in these Whole Grain Oatmeal Chocolate Chip Cookie are no surprise, but I am using the best of what makes a good cookie with as little sugar as possible. Mixed together? The combination is a good one.
Make them, freeze them, have them on hand, knowing they are made with the best homemade ingredient. Enjoy!
Whole Grain Oatmeal Chocolate Chip Cookies
Makes one tray of cookies
Ingredients
3/4 cup oat flour, or (rolled oats ground in your Vitamix)
1 cup whole wheat pastry flour (NOT whole wheat flour)
1/2 teaspoon baking soda
1/2 teaspoon coarse salt (I like the taste of the salt to come through)
1/4 cup salted butter, softened
1/4 cup organic canola oil, or other neutral oil
1/3 cup organic white cane sugar
1/3 cup organic brown sugar
1 large egg
1 teaspoon vanilla extract
1 cup dark chocolate chips (60% or more)
Directions
Preheat oven to 350°F. Line a baking sheet with parchment paper.
If you are not using oat flour, grind your oats in a Vitamix. Transfer to a medium bowl and stir in whole wheat pastry flour, baking soda and salt. In another bowl, beat butter in a large bowl with an electric mixer until fluffy. Add the oil, granulated sugar, brown sugar, egg and vanilla, beating until smooth and creamy. Add the dry ingredients, mixing until until just combined. Stir in the chocolate chips.
Drop the dough by heaping teaspoonfuls, at least 1 inch apart, onto the prepared baking sheet. Bake cookies until golden on top, about 13 minutes, depending on your oven. Cool the cookies for 10 minutes on the baking sheet. When cooled, you can put the extra in the freezer, if they last that long!